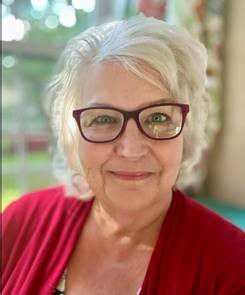 Valerie Jackson
Joined 2023
Valerie Jackson is the Senior Program Manager of Workforce Development and Training for MCD Global Health where she leads the design, implementation, and evaluation of workforce development and training programs and consultive service agreements. In this role, Valerie also serves as the Apprenticeship Administrator for MCD's Community Health Worker Training Program and is the Training Coordinator for the Rural Behavioral Healthcare Workforce Center. Valerie is also MCD's representative to the Maine Council on Aging, co-facilitating one of their three cohorts of Leadership Exchange on Ageism, and serves on the Tri State Learning Collaborative on Aging Summit Planning Committee.
Valerie has more than 30 years of experience in the healthcare and manufacturing industry, specializing in team-based care, quality coaching and management, and group training and facilitation. Valerie also offers expertise in healthcare payer spaces, accreditation leadership (i.e., Patient Centered Medical Home, AAHRPP Association for the Accreditation of Human Research Protection Programs and network contracting. Before joining MCD in 2021, Valerie served as the Manager of Clinical Systems Improvement at InterMed and prior to that, as the Director of Practice Improvement at the MaineHealth ACO. As a co-leader of the MaineHealth/Maine Medical Center Physician Hospital Organization's Patient-Centered Medical Home Collaborative, Valerie served as the primary facilitator and trainer for over forty primary care teams from across the state of Maine. 
Valerie received her certificate in Leadership and Management through the University of New Hampshire in 2015. She is a trained DEI&B (Diversity, Equity, Inclusion, and Belonging) Facilitator, Clinical Microsystems Healthcare Improvement Coach through the Dartmouth Institute, a trained facilitator in Ariadne Lab's Serious Illness Conversations, and an AHRQ (Agency for Healthcare Research and Quality) TeamSTEPPS Teamwork System for Healthcare Master Trainer. 
Valerie is originally from Portsmouth, NH and relocated to Lewiston in 2021. An energetic and effective leader, Valerie who brings heart, humor, and compassion to her work in leading meaningful change in healthcare. Her hobbies include games, reading, and traveling.