Celebration of Ground Breaking
March 9, 2019 @ 10:30 am

-

11:30 am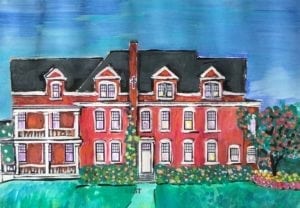 "See the Change – Love Made Visible"
Saturday, March 9, 10:30-11:30
The public is invited to participate in a ground-breaking celebration to launch renovations for Sophia's House on Saturday morning, March 9 at 10:30 a.m. In the spirit of Carrie Newcomer, whose song "The work of our hands" describes manual labor as "love made visible," we will celebrate and bless the work that is about to take place to turn a former convent into Sophia's House.
Sophia's House, a project of The Center for Wisdom's Women, will provide a long-term, residential community of hope and healing for women who have experienced trafficking/exploitation, prison and addiction. Opening is planned for late fall.
The project involves renovation and so is not literally breaking ground. It is however, a ground-breaking project worth celebrating as renovations begin. One of over 40 houses being developed around the country modeled on Thistle Farms in Nashville, TN, it is the first of its kind in Maine and it is restoring not only the physical building, but its purpose as a safe home for women.
The celebration will take place in the former chapel of the future Sophia's House. It will not be the typical hard hat and gold shovel event. Join us to learn more about the plans, speak with the architect, contractor and other project partners, experience poetry and song related to the purpose of the house, share your hopes and blessings, and enjoy hot chocolate, coffee and breakfast snacks.  While there will be some minimal heat in the building, please dress warmly.
The convent is located on the corner of Blake and Walnut St. behind the Nutrition Center. Parking is available on surrounding streets. No reservations are needed for either event, just come and bring a friend.