Wise and Strong Women SPEAK!
March 8, 2019 @ 5:30 pm

-

7:30 pm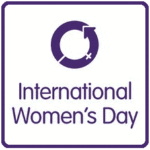 March 8 is International Women's Day and March is women's history month.  In recognition, The Center for Wisdom's Women announces the next in its series of "Wise and Strong Women SPEAK!" programs and invites the public to join in a ground-breaking celebration for Sophia's House.
"Be the Change – Rooted in Love"            Friday, March 8 from 5:30-7:30 p.m
Now in its seventh year, these semi-annual evenings are designed to give voice to the often unspoken stories of women. They have evolved into magical community experiences that inspire all who attend
Speakers this spring are Tricia Grant and Jennifer Morin Edwards. In a public conversation these two wise and strong women will reflect on their personal lives and how to be the loving change you want to see in the world and how that in and of itself can end the cycle of human exploitation and be healing.
Tricia and Jennifer met each other about five years ago through the Maine Freedom Network. Since then they have both been involved in awareness raising efforts to stop human exploitation.  Marguerite Stapleton will facilitate the conversation. 
Tricia Grant lives in Lewiston, Maine and is a survivor of sex trafficking who now educates youth and adults in large group and one-on-one settings about the dangers and realities of human trafficking.  Having been trafficked at a popular restaurant in Auburn, Maine when she was 15 and living on her own with her little boy, Tricia has been able to connect deeply with at-risk youth and encourage victims of trafficking and sexual abuse as they move forward in their healing process. She shares her story with the hope that it will help others understand that trafficking can happen to anyone anywhere, and to prevent victims from waiting 16 years to talk about it, as she did.
Tricia is the new Director of the "Not Here Justice in Action Network," a grassroots effort by The Foundation for Hope and Grace which raises awareness and facilitates collaboration among key members of society in addressing the threats of human trafficking and exploitation, child abuse, sexual violence and gender inequality. It has become a leading organizational voice in the anti-trafficking movement in New England.
Jennifer Morin Edwards served for several years as the Program Director of "Not Here." Her journey into anti-trafficking work started with the awareness of human trafficking in other countries, but in 2011, at SoulFest in New Hampshire, she learned that it was also happening right in here in Maine.
Wanting to make a difference, Jennifer went searching for a local organization that was confronting domestic human trafficking. She was led to "Not Here" where she has helped connect a multi-disciplinary network of individuals and organizations committed to working collaboratively to combat human trafficking and exploitation, and to support those who have been victimized by this fast growing crime. She now serves as the Chair for The Foundation for Hope and Grace.
There is no charge for attendance, although donations are encouraged to support The Center for Wisdom's Women. Those who attend are invited to bring contributions of hygiene items for the Center's hygiene pantry (full size, unopened containers of only please). Most needed are shampoo, deodorant, toothpaste and sanitary pads.
Light refreshments will be offered and Herban Works products will be for sale. The Center for Wisdom's Women is located off Bates St. between Pine and Ash. Parking is available on the street or a few blocks away in the Park Street garage.