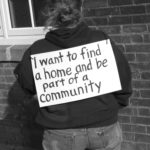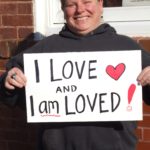 The Center is a very low-barrier place – All women are welcomed. Everything if offered free of charge.  No paperwork or appointments are required. It is open weekdays from 9:00 to 2:00, except for Friday closing at noon. Fridays from May through September are dedicated to the Herban Works team. Each day begins with a gathering circle at 9:30 which is contemplative time of prayer and sharing.  The Center tends intentionally to the inner spirit of women, but is non-sectarian.
Programs are offered each morning and afternoon and range from art therapy to writing or poetry workshops, cooking classes and health/wellness programs, with various times set aside for meditation, Qi Gong and yoga. Programs are planned to bring women together with a focus on building a community of kindness and respect. Many are trauma informed and designed to address repercussions of adverse childhood experiences (ACEs) and build resilience.  Most programs are lead by community partners.
Hygiene items are available for free and there is a clothing give-away monthly. A community meal is prepared and shared once each week. The spring through summer brings opportunities for gardening through Herban Works.  A licensed counselor is on site weekly through a partnership with Health Affiliates Maine. Various support groups are scheduled as needed.
The Center has begun reaching out to women who are currently incarcerated in the local jail or at the women's prison in Windham.  A volunteer team to visit and work with these women during incarceration, and to be a support to them upon re-entry is being created.
Other than full-time Director, a part time program and volunteer coordinator and a full time Americorp VISTA, The Center is staffed by volunteers. The core team called Companions are on site whenever The Center is open.  These dedicated women are retired social workers, chaplains, teachers and nurses who are available for supportive listening and guidance.
Interested?
Just come and hang out to meet the guests and experience what we are all about.
Then if you'd like to volunteer or lead a program, speak with staff to discuss options.
The Center
Women's faces,
Seeking…..
Peace
Acceptance
Embraces?
Women's eyes
Searching…..
Fearful,
Courageous,
Wise.
A step through the door
Means a step to new life;
Breathing freely
Finding others
Learning new ways
Beginning new days
Seeing oneself in a different light.
Who are these women?
They are you and me
Waiting for someone
To say we belong
To say we are beautiful
To set us free.
– Sr. Maureen Hurley, DW